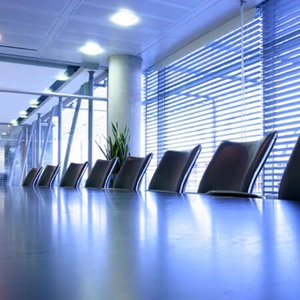 As human capital takes on greater prominence as a key to business success, human resource leaders who can combine top HR competencies with business mind-sets will be most sought for boards of directors. Here, based on fresh research, are steps for becoming that top-sought candidate.
An important HR conversation tide has turned. While HR leaders are clearly underrepresented on corporate boards, in the past year, several important articles and surveys have both examined and emphasized the value of human resource expertise in the boardroom.
What is driving this changing conversation and mind-set? Human capital is increasingly recognized as a fundamental driver of business success -- or failure -- and is therefore looked on more and more as an essential business priority. Quite simply, having the wrong leadership talent in place, or in the pipeline, can dramatically ratchet up business risk. And when boards attempt to provide guidance on the strategic risks and opportunities facing a company without the benefit of human capital expertise in the boardroom, they are working with one hand tied behind their backs. This finding is evident in both a survey conducted in the fall of 2014 by Nadler Advisory Services in conjunction with the National Association of Corporate Directors, as well as the recently released study that I authored with the National Academy of Human Resources: The Chief Human Resources Officer: An Underutilized Resource for Corporate Boards.
If the time has come for corporate boards to welcome more HR leaders into the boardroom, what is it that will make an HR leader board-ready?
The reality is that the same qualities that define a top-tier CHRO also define a top-tier board director. And that requires much more than simply understanding executive compensation and succession planning. In the recent NAHR study that surveyed Academy Fellows as well as non-CHRO board chairs and lead directors, the resounding sentiment was that the strongest board candidates possess a potent combination of HR skills and exceptional business mind-sets.
Gaining the Needed Skills
Aiming for a public-company directorship requires a long-term, multi-pronged effort for any business leader. For HR leaders, it begins with approaching their roles with a general-management perspective. This includes forming a broad and deep understanding of strategy -- recognizing where your company is today, where it's headed, and what all of the external forces are that will impact this direction -- and then approaching that strategy with an HR lens.
"Great CHROs have diversity in skills and industries to draw upon, along with deep technical knowledge to bring to the leadership team," says Eva Sage-Gavin, senior adviser for the Boston Consulting Group and G100 Network, as well as vice chair for Aspen Institute's Skills for America's Future Advisory Board.
Stepping beyond HR to lead a business division offers a more holistic view of the company and broadens business knowledge for the HR leader. With firsthand experience at taking on responsibility beyond HR, Sage-Gavin -- who served as Gap Inc.'s former CHRO -- suggests, "You need to lead the executive conversation and contribute to multiple operating groups. I raised my hand every time an opportunity for expanded responsibility came up." At Gap, Sage-Gavin led five groups, including communications, global sustainability and government affairs, in addition to human resources. "I had extensive external responsibilities that put me in high-visibility areas, particularly in government affairs, which created opportunities."
Financial fluency can also separate a top-tier CHRO from other board candidates. Having a deep understanding of the profit-and-loss, balance sheet and cash-flow statements are table stakes for any board director.
"Historically, this has been an area of weakness for CHROs," says Dennis Zeleny, owner of Zeleny Consulting and a panelist for the New York Stock Exchange's Executive Compensation Boot Camp. "You don't necessarily need the depth of the CFO, but you need to understand the implications of the financials because money is the language of business."
Financial understanding is crucial to knowing the context in which you are making decisions, Zeleny adds, cautioning that, "If you have not done your homework and made it your business to understand the financials, you won't be able to offer relevant input at the table."
The most effective CHROs demonstrate a comprehensive understanding of the change-management process. "For an HR leader to fully occupy that board seat, the person has to be a proven expert at leading change and change acceleration," says Sandy Ogg, founder of CEO.works, a former operating partner for the Blackstone Group and a current INSEAD board member. "That includes knowing how to capture and direct the energy in the whole ecosystem that surrounds a company. A CHRO should understand that system and work with its leaders to have energy, give energy, and bring people with them in order to make changes and get [these changes] to happen."
Sage-Gavin further elaborates that, "the CHRO needs to be able to help the organization redesign itself and explore new ways of operating. The No. 1 skill needed for a CHRO and board member," she says, "is the ability to make strategic shifts to remain competitive."
Mergers and acquisitions -- and, more specifically, post-merger integration expertise -- require a highly desirable skill set and another area in which the experienced CHRO can add immense value to a board. "In this day and age, it is crucial that a CHRO truly understands M&A and the integration process," Zeleny says. "CHROs who have gone through transformations such as a merger, acquisition, divesture, layoffs, relocation or an IPO can provide detailed coaching about what it takes to manage this properly. This combines an understanding of the subtlety of change and the implications that will come to the forefront, and then the ability to ask the right and often unasked questions.
"That is the kind of change management that needs to take place," he says. "When two companies merge, there are critical decisions that need to be made -- and made right the first time. What's the right size and timing of layoffs? How will the IT functions be combined? How do we ensure synergies are achieved? These are practical questions to be considered by the board, utilizing the discipline of HR expertise. The CHRO director can be the expert who knows what questions to ask and understands the process."
As a Talent Strategist
The recognition of talent value and talent risk is increasingly top-of-mind in C-suites and boardrooms today. Ogg, a former CHRO for Unilever, says, "We are no longer in the people business; we're in the talent business. We're not just talking about talent management anymore; we're talking about connecting talent to value. Where is the value? The CHRO needs to understand what is happening in the world and where the business makes money, and then connect the talent to the value."
And talent strategy is much more than talent acquisition; it's about understanding risk exposures that human capital deficiencies create for the company. These risks may include a lack of talent in the organization, the absence of a realistic succession plan, or a failure to clearly understand the talent landscape.
Zeleny, a former CHRO for Sunoco, Caremark and DuPont as well as a former board member for SunCoke and Sunoco Logistic Partners, says, "One thing that I always hear is, 'I wish I would have acted faster on Ms. X or Mr. Y' in terms of not waiting and being hopeful that they could do the job. Hope is a bad strategy. There is also great risk to the organization when there is no CEO-succession plan in place. Even if you have a superstar CEO, you have to start succession planning on day one. The CHRO director should play a crucial role in this critical board process, bringing a qualitative perspective, maintaining high standards and assessing candidates in the right context."
An adept talent strategist will drive alignment of the talent plan and the overall business strategy, with the understanding that what has been done in the past may not translate to the future.
"Getting that CEO job right is the board's most important job," says Zeleny. "A true talent strategist will understand what's going on from a business standpoint -- where the opportunities lie, what competitors are doing, how the competitive landscape looks, what's in the firm's future. With an understanding of what's needed, the board then defines what five, six or seven outcomes will be needed from the CEO in the next five years. The success profile then articulates that approach. This step is powerful in aligning the board around what is needed from the current team and what needs to happen down the road with regard to talent."
As a Connector
Even with a killer board-specific resume that demonstrates all the right experiences, a boardroom seat is not an easy win. Securing that chair requires proactive networking and management of key relationships, both inside and outside your organization. Earning sponsorship from your CEO can be a big advantage. And if appropriate, also reach out to your organization's board members for their support and assistance.
Working toward your first public-company board is a long-term process. Sara Hays, co-leader of Allegis Partners' Board and Corporate Governance Practice, asks her candidates, "Are you getting a lot of face time with the board at your company? Are you at the table when they talk about talent management and developing senior leaders who will succeed the CEO? You need to lead those discussions and be very credible with the members of your own board to show that you understand more than the technical pieces, but also how they support the company strategy."
By nature and experience, CHROs generally possess the ability to be inclusive, nonthreatening advisers. At the board level, an ability to bring together individuals who don't work side-by-side on a daily basis can be quite valuable, says Hays, who is a director for Apogee Enterprises Inc.
"You have walked in the shoes of the management team. You can accelerate the organization's growth and solve problems if you have been a successful leader," says Sage-Gavin. "The best directors have maturity and perspective; they can serve as mentors and also handle fiduciary responsibilities -- who better than a CHRO? We're providing that influence and guidance with internal and external decision makers. We have the ability to see the big picture and look at new, creative solutions. We are also experts at resolving conflict and oftentimes are trained negotiators. Those additional skills can be highly effective in the boardroom."
As we look to the future of HR leaders earning more board seats, one finding of the NAHR survey is notable and encouraging. The survey finds that companies are more likely to place an HR leader on the board when the company is experiencing rapid business transformation. Consider this a nod toward the power and influence of talent and corporate culture -- and the omnipresence of business transformation.
"Everyone I talk with describes their company as going through transformation," says Ogg. "I think the time for HR executives is just beginning. To change a company -- run it and change it fast -- you need new skills, new leaders, and new ways to mobilize and energize people. You need excellent human capital leaders, both in the C-suite and the boardroom."
This article originally appeared on Human Resources Executive Online, March 7, 2016.