Several factors increasingly show that general counsel experience can be very valuable in governance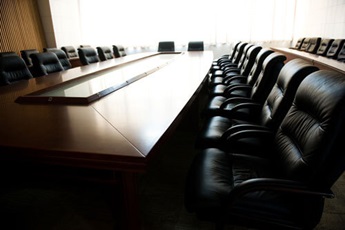 Corporate boards of directors traditionally have largely been made up of CEOs. The thinking has been that to guide the company, financial acumen and management expertise are of primary importance to protect shareholder interests. Left out have been lawyer-directors, historically perceived to lack the breadth of business skills necessary to steer the enterprise.
But in an increasingly global and regulated business environment, as well as one characterized by emerging opportunities and evolving risks, the time has come for boards to broaden and diversify beyond traditional director backgrounds. The governance structure needs to more than call upon its general counsel (GC) when problems arise. Increasingly, directors can benefit from having legal expertise in the boardroom, to advise when strategic decisions are made and attendant risks are being assessed.
We know that attorneys can – and must – bring other skills to the boardroom if they are to succeed in that role. Allegis Partners recently assembled a panel of former general counsels turned board directors in Chicago to discuss this question: Given the critical relationship between governance and the risk environment, what value can GCs impart as members of boards of directors?
Panelists included Kim Rucker, former General Counsel and Corporate Secretary for Kraft Foods Group and current director at Lennox International, who served as the panel moderator. Others were Mary Ann Hynes, Senior Counsel, Dentons and a GC veteran of five international corporations and a board member of several corporations and non-profit organizations; Rick Palmore, Senior Counsel, Dentons and board member for Goodyear Tire & Rubber Company, the Chicago Board Options Exchange and Express Scripts; and Paul Williams, Partner, Major Lindsey & Africa/Chicago (a sister company to Allegis Partners) and board member for Essendant, Bob Evans Restaurants and Compass Minerals.
Multiple ideas surfaced at this event. One, that the lawyer-director presence on boards is still comparatively low – despite the fact that attorneys who are good at building consensus might be exactly what some boards need. Also, the lawyer-director should not supplant the company's GC nor outside counsel. Importantly, the board-aspirant attorneys should be business leaders who are also lawyers.
Boards with Lawyer-Directors More Successful
An opening panel discussion topic was the nature of governance in American corporations today. Everyone acknowledges that boards have historically favored the skill set of CEOs. Panelists also agreed boards should be comprised of people who know how to run businesses – but often and mistakenly that overlooks the myriad experiences and skills of attorneys who have successfully functioned as strategic counselors to their CEOs and boards of directors (gender and ethnic diversity are lacking as well, but that's another discussion for another day).
Of note, the 2014-2015 National Association of Corporate Directors (NACD) Public Company Governance Survey lists lawyers well below those with finance, leadership, diversity, strategy development, information technology and marketing skills for types of experience most important for director recruitment.
But other research suggests attorneys should rise higher in this list. A recent study (Lawyers and Fools: Lawyer-Directors in Public Corporations, Litov, Sepe and Whitehead, Cornell Law Faculty Publications, 1/1/2014) analyzed data from the BoardEx database of 1500 U.S. public corporations that comprise the S&P Composite 1500 Index (excluding financial institutions). It found that those companies with lawyer-directors enjoyed a 9.5% increase in firm value; this factor is more frequently seen in companies "subject to greater litigation and regulation, as well as firms with significant intangible assets, such as patents."
Our panel took a broad look at this general idea. Paul Williams noted that attorneys bring certain skills to the table: rigorous thinking, analysis, logic, and an ability to balance people and issues.
The Cornell study found that companies are adding more lawyer-directors: Between 2000 and 2009, the percentage of large companies with one or more attorneys at the table rose from 24.5% to 43.9%. Within this subset are intriguing correlations: executive compensation incentives were less tied to risk-taking and more to increasing firm value; the likelihood of stock options backdating litigation dropped by 94%; lawyer-directors increase the effect of patent litigation on firm value by 13.2%; accounting malpractice litigation's impact decreased from 35% to 13.5%. The study authors conclude, "a lawyer-director increased firm value on average]…value-maximizing firms should encourage lawyers to join their boards."
It's hard to ignore numbers as compelling as that.
Finding the Right Lawyer-Director
Given the increasingly complex nature of business today – multinational M&A transactions, Foreign Corrupt Practices Act compliance challenges, increasing regulations, and a skittish business culture in the wake of financial disruptions of the past 15 years – panelists concurred it's easy to find a specific rationale for the lawyer-director. I say this with an important caveat: Attorneys on boards are not a substitute or replacement for the GC or outside counsel. They do, however, contribute to governance effectiveness by being able to understand, distill and communicate on technical legal issues facing the company as the board evaluates strategy and risk.
Aside from these favorable hard numbers, less tangible factors such as consensus building play a significant if less-measurable role. Mary Ann Hynes, who has a broad perspective of serving as a GC and a director for several companies (including Australia-based GHD Pty Ltd., a private engineering firm), stressed how companies need to view you, the accomplished attorney, as a business strategist. She related how her work on a sizeable international dispute ultimately proved her to be worthy and capable of a board appointment.
So how is an appropriate attorney sourced for a board appointment? About half of all publicly traded firms use a search firm, while others do this by other means.
Successful attorney-director candidates typically have relevant industry-specific experience, leadership experience in risk management, compliance , involvement in strategic planning and growth initiatives, and meaningful relationships with their own company's board of directors, often as corporate secretary. Some lawyers have MBA degrees and also can contribute experience leading other non-legal areas of business operations. If your company depends on innovation, digital technology or big data, experience in those areas makes sense. As an added benefit, there are many top lawyers in companies who also are part of a demographic deemed "diverse," a consideration that is increasingly discussed as boards seek to recruit new directors. Regardless, successful attorney-director candidates almost always bring much more to the table than being "just a lawyer."
Cultural fit is also an important consideration when any new director is being recruited. As Paul Williams shared, board members will need to work closely together on the toughest issues facing the company. Can they work in alignment or might there be conflict? Are they suited for the risk tolerance of the company and its other directors?
Bottom line, there is a compelling case to be made that attorneys can meaningfully contribute as directors, adding value as corporate governance experts and to the strategic discussions that are at the heart of boardroom discussions. Not all lawyers are leaders, but the successful attorney-director candidate must evidence leadership to earn a seat in the boardroom.