Allegis Partners, a global executive search firm, announced today that veteran executive search consultant Keith Meyer has joined the firm as Global Practice Leader, CEO & Board Practice. Keith brings more than 15 years of global experience developing innovative corporate governance and senior leadership solutions for Fortune 500, mid-cap and not-for-profit organizations, as well as personally leading numerous CEO and board of director searches.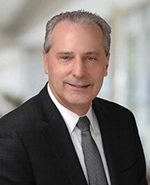 "Keith's deep organizational development and experience shaping boardrooms, C-suites and client growth trajectories across a broad spectrum of operating environments makes him ideally positioned to help us identify the next generation of leaders for our clients," said Mike Bergen, Managing Partner of Allegis Partners U.S. "We are delighted he is joining our current teams in Chicago and New York."
Prior to joining Allegis Partners, Keith was the founder and managing partner of Park Avenue Advisors, a board of directors and CEO advisory firm. Over the past 17 years, he has taken on large-scale leadership roles as a senior advisor to board of directors, CEOs and senior leadership teams. Keith is also the CEO of Directors Academy, Inc., a national not-for-profit focused on accelerating shareholder value creation through the development and proactive placement of the next generation of diverse directors. He will maintain this role during a transition period until a replacement is named and will remain on its board of directors.
"As a global boutique search firm with a laser focus on the CEO, board of directors and the HR function, Allegis Partners' size and scope allows us to reach a broad slate of candidates that may be off-limits to others," said Keith. "We are on an exciting and challenging mission to build a distinctive search firm that is a true strategic partner, putting client needs first, guiding an organization's leadership and helping to develop a highly effective top-of-the-house talent strategy with a strong focus on diversity and inclusion."
Keith began his career in operations and project management with Exxon Corporation, was a management consultant with McKinsey & Company, and then served as PepsiCo's regional finance head. He was the managing partner of the Chicago office of Egon Zehnder International until 2005, then a founding partner of board and CEO advisory firm Taylor Meyer Associates until 2007, before he joined Heidrick & Struggles – first as co-managing partner of the North America CEO practice and then as vice chair and head of the Global Board Consulting Practice. Prior to establishing Park Avenue Advisors, Keith was vice chair and global head of the CEO & Board practice at CTPartners.
Keith holds both a B.S. and M.S. in Civil Engineering from the University of Illinois.
About Allegis Partners
Allegis Partners is the global executive search firm that delivers a boutique, high-touch approach to talent management. We focus on identifying diverse, top talent for human resources, board, CEO and other executive and senior management roles across industries. Allegis Partners brings deep expertise and insight into each relationship, customizing each search within the global market to pair candidates with deep skills and knowledge to the unique needs of clients. We're backed by the extensive resources of the Allegis Group, an $11+ billion privately held global human capital organization. To learn more about Allegis Partners, visit www.allegis-partners.com.