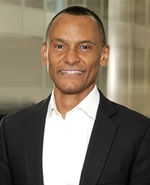 NEW YORK (July 17, 2017) — Paul S. Williams, co-leader of the North America CEO & Board Practice at Allegis Partners, a global executive search firm, and a partner in Major, Lindsey & Africa (MLA), the world's leading legal search firm, has been named president of the National Association of Corporate Directors (NACD) Chicago Chapter. Paul has been an active member of the chapter for several years.
NACD Chicago Chapter is one of NACD's 22 chapters across the country. NACD chapters provide the director community with a forum for sharing experiential knowledge, asserting their voice in policy issues impacting the boardroom and fostering exemplary governance in the business community. Chapters meet regularly for director education programs and board networking events.
Paul is a member of the board of directors for three publicly traded companies: Essendant Inc., a Fortune 500 distributor of business products; Bob Evans Farms Inc., a producer and distributor of sausage, potato, and other food products; and Compass Minerals Inc., a producer of salt and other inorganic mineral products. He is currently the Compensation Committee chairman for Bob Evans and Compass Minerals.
As a member of Allegis Partners' CEO& Board Practice, Paul identifies top board and CEO candidates and assesses organizational governance. At Major, Lindsey & Africa, Paul has led the Chicago-based team that conducts in-house searches for legal professionals at all levels and personally has focused on filling general counsel positions.
A frequent speaker on diversity-related issues, Paul has served as director of global diversity search at Major, Lindsey & Africa and has led the firm's efforts throughout the country in assisting organizations in enhancing their diversity. Prior to joining MLA, Paul served for several years as executive vice president, chief legal officer and secretary of Cardinal Health Inc., a Fortune 20 healthcare services company. He has been recognized as one of the nation's 100 most influential diverse lawyers, as well as one of the most influential African-American corporate directors.
Paul graduated, cum laude, from Harvard University and received his J.D. from Yale Law School.
About Allegis Partners
Allegis Partners is the global executive search firm that delivers a boutique, high-touch approach to talent management. Focused on identifying diverse, top talent for human resources, board, CEO and other executive and senior management roles across industries, Allegis Partners brings deep expertise and insight into each relationship. Each search is customized within the global market to pair candidates with deep skills and knowledge to the unique needs of clients. The firm is backed by the extensive resources of the Allegis Group, the global leader in talent solutions. To learn more about Allegis Partners, visit www.allegis-partners.com.
About Major, Lindsey & Africa
Founded in 1982, Major, Lindsey & Africa is the largest and most experienced legal search firm in the world. With more than 25 offices worldwide, Major, Lindsey & Africa has earned recognition for its track record of successful general counsel, corporate counsel, partner, associate and law firm management placements. The firm also provides law firms and companies with highly specialized legal professionals on project, interim and temporary-to-permanent hire basis. Combining local market knowledge and a global recruiting network, Major, Lindsey & Africa recruiters are dedicated to understanding and meeting client and candidate needs while maintaining the highest degree of professionalism and confidentiality. The firm considers every search a diversity search and has been committed to diversity in the law since its inception. Major, Lindsey & Africa is an Allegis Group company, the global leader in talent solutions. To learn more about Major, Lindsey & Africa, visit www.mlaglobal.com