Strategic talent is an organization's most impactful source of competitive advantage. And at Allegis Partners, we understand that the most effective HR leaders have the proven ability to understand and align business strategy with exceptional talent that drives bottom-line, results-oriented execution.
Our consultants have decades of executive experience working at the highest level in some of the world's most respected organizations. We have also served as senior partners in the largest executive search firms. We now choose—and deeply believe in—the boutique model.
Having been in your seat—walked that leadership path—we know how to shape an organization from a talent perspective, and then identify exceptional HR executives with the experience, attributes and personality to be successful leaders.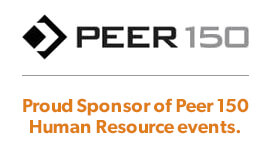 Our assessment methodology and rigorous, proprietary vetting process measure a candidate's expertise, strategic mindset, cultural fit, leadership potential and genuine interest in the opportunity.
The result? You choose from a stellar slate of candidates who can hit the ground running, get the job done, and emerge as a leader.

Allegis Partners is backed by an accomplished Advisory Board and the vast resources of the Allegis Group suite of companies. Together, we help you identify the world's top HR talent.
We have a proven record of finding top HR leadership talent across industries, from early stage startups to the global Fortune 50.
Talent Management and Acquisition
Total Rewards
Organizational Development and Effectiveness
Learning, Leadership, and Executive Development
Diversity and Inclusion
HR/Workforce Analytics
Employee and Labor Relations
HR, IT, and Systems Operations
We know—and empower—the human side of capital.